Keep up to date /
'Candidate confidence' on the up as 61% of employees plan to move jobs
Categories
Posted in Candidates on Nov 13, 2014 by Richard Hayden
'Candidate confidence' is increasing, with 61% of employees saying they plan to move jobs in the next 12 months, according to recruiter Hays.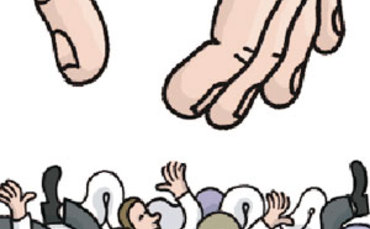 Hays latest UK Salary and Recruiting Trends report surveyed over 10,000 employers and employees about their hiring and job intentions. According to the report, 38% of employees plan to move jobs within the next six months.
The main reasons for moving on are wanting a bigger salary (27%) and being frustrated by a lack of future opportunities (26%). However, only 29% of employees questioned had actually asked their employer for a pay rise.
"Candidate confidence in the market has increased in the last six months and this will cause headaches for employers who are looking to increase their headcount," said Hays MD Nigel Heap at an event launching the report.
He added that serious skills shortages (33% of employers reported having trouble finding the skills they need) will only make things worse, with organisations competing fiercely for the talent they need. Top skills employers are searching for are managerial and leadership (57%), operations and technical (45%) and IT and digital (33%).
Key Appointments have five reasons why candidates should explore the market:
1 
There may be the perfect job out there for you.
  If you are unhappy with any aspect of your job, there may be an opportunity out there that fits you like a glove.  It may be the perfect job for which you have been searching.
2. 

You may learn that your existing job is in fact the perfect job

.
  Sometimes  interviewing will make you realise that you actually have it pretty good after all.  It may make you realise that your existing job may be the perfect job for you and you don't need to make a change.
3. 

You may learn that what you thought what you wanted to do isn't what you want to do at all. 
If you along to an interview, you may realise that the job that you THINK you want isn't something you want to do at all.  It may be mundane or require more effort than you are willing to give.  It may require you to do things that you aren't great at doing.
4. 
You may learn about how other companies do things that can improve your current situation

.
All companies do things differently and you may come back from an interview with a few ideas on how you can improve your current job.  You can make some suggestions that would make your job the best job you could possibly have.
5.  You may learn more about your 5 year plan.
  Maybe you don't have the skills to do the job you are interviewing for.  Maybe you can learn what areas you need to improve upon to reach your ultimate goal.  Maybe you need to learn a little more from your current boss and ask to take on additional duties.
If you are considering exploring the job market for a new opportunity, contact our experts today. Key Appointments specialise in matching the right opportunity to the right individual and guarantee to only present you with the career opportunities that are right for you
- See more at: http://www.hrmagazine.co.uk/hro/news/1148053/-candidate-confidence-61-employees-plan-jobs#sthash.O7jW5acl.dpuf
Read more at http://bullseyerecruiting.net/5-reasons-why-you-should-take-the-interview/#fF3bkf2pocO5CxiI.99
Receive all our latest news and updates
Latest from the blog
2nd August 2022
Is your workplace benefits package working for you?
At a time when many sectors are not only still dea... Read more
Read all blog posts