Keep up to date /
Employment Law Update: October Changes – What you need to know
Categories
Posted in Candidates, Employers on Oct 08, 2014 by Richard Hayden
The latest employment law changes came into force on 1st October 2014, here's a summary of what you need to know: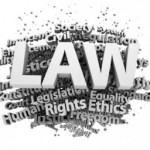 Time Off to Accompany a Pregnant Woman to Ante-Natal Appointments
From 1st October 2014 an expectant father or partner (including same sex) of a pregnant woman will be entitled to take time off work to attend 2 ante-natal appointments.
The Time off is unpaid and is capped at 6.5 hours per appointment. Unlike other employment rights, there is no qualifying period for the employee, so this a "day one" right as soon as they begin employment.
This new right is in advance of big changes to shared parental leave which are due to come into force in April 2015.
National Minimum Wage Increases
From 1st October 2014 the national minimum wage rates payable to workers increased as follows:
• Standard Adult Rate: Workers aged 21 or over from £6.31 to £6.50 an hour
• Youth Development Rate: Workers aged 18 to 20 from £5.03 to £5.13 an hour
• Young Workers Rate: Workers aged 16 to 17 from £3.72 to £3.79 an hour
• Apprentices Rate: from £2.68 to £2.73 an hour
New Powers for Tribunals to order Equal Pay Audits
From 1st October, Employment Tribunals now have the power to order an organisation to carry out an equal pay audit when there has been a breach of equal pay legislation.
The only exceptions when an audit will not be required are:
• If an audit has been carried out by the organisation in the previous three years
• If the employment tribunal does not think that an audit is required to determine the actions to be taken
• There is no suggestion that there are any other breaches
• The disadvantages of having an audit would outweigh any benefits it would bring
We have a number of contacts in our network who can help with HR and Employment Law issues, please contact us on

0844 5044666

or

info@key-appointments.co.uk

and we will happily refer you to a specialist in this area.
Receive all our latest news and updates
Latest from the blog
2nd August 2022
Is your workplace benefits package working for you?
At a time when many sectors are not only still dea... Read more
Read all blog posts