Keep up to date /
Funding Business Growth
Categories
Posted in Employers on Feb 27, 2017 by Rejuvenate Productions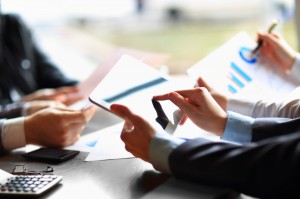 As we continue our theme on business growth this quarter, our blog this month is all about financing and how SME's can fund their expansion plans.
Business growth means selling more, investing more, and hiring more people and there are costs associated with all of these. Looking into the best way to finance these costs can be a challenge for SMEs as there are lots of options on the market.
As we're not experts in this field, we have asked for some advice from Business Finance specialist Gareth Allen. Gareth has worked in this area for many years with Barclays and now with RedSky who are commercial finance brokers. Gareth's primary advice is to make sure you plan.
"The thing is that growth, whilst a good thing, can often bring with it some unexpected problems: more costs, more employees, more time pressures. None of these problems are insurmountable. Indeed, with some foresight and planning, they can be easily handled. Growth needs to be planned and funded. As long as business owners plan out their additional costs, and the timescales involved, there are lots of options available to secure funding to finance that growth."
Types of Finance
The good news is that there an array of finance options in the marketplace. However, the challenge for business owners is knowing what is the best route for what they need. Just some of the options are;
Working Capital
Commercial Mortgages
Asset Finance
Property Finance
Investment/Equity
International Trade
Bridging Finance
Sales Financing (Factoring / Invoice Discounting)
Start Up Loan Scheme
The government Start Up Loan scheme is specifically designed for businesses that are in their infancy, and have difficulty in finding finance from other sources. It's a loan – not a grant – so you have to pay it back of course, but with a subsidised 6% interest rate and no set up fee, it's a cost effective way to raise finance. More important than price, though, is the availability. Lenders will consider people with relatively little experience – a factor that's often a deal breaker for High Street banks. Firms qualify for the Start Up Loan within their first two years of trading, and so this is often an effective way to raise finance to take a company from start up to growth business. The maximum available is £25,000 per director.
Grants & Funding
There is a vast and complicated array of European and UK-wide government business grant schemes. There are also local business funding schemes provided through Local Enterprise Partnerships (LEPs) or through local authorities and organisations such as the Chambers of Commerce. Business grant applications are usually about meeting the right criteria therefore you will need to ensure your application is captivating and thorough.
Start your research on the government website to see what's available. There were 512 registered schemes at the last count, so it may take some time to scroll through.
Get the Right Advice
If you require finance to help you to grow your business, you will need to plan, prepare and research thoroughly. Most importantly, seek professional advice so you can make sure that you access the right finance/funding for what you need as every situation is unique.
If you are focussed on growing your business and would like to make sure you obtain the right finance, we would highly recommend speaking to Gareth. As a commercial finance broker, Gareth has access to finance from a wide range of lenders, from high street banks to specialist lenders.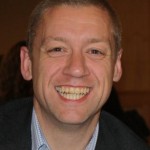 "I'd be happy to speak to any business owners facing this problem and give them some free advice." - Gareth Allen, RedSky
RedSky work with businesses to help them find funding for growth. They have access to dozens of sources of funding, from bank borrowing to asset finance, invoice finance, grant funding and equity raising.

At Key Appointments, we can help connect you with the right people to grow your business, please contact us on 0844 504 4666 or info@key-appointments.co.uk.
Good luck with your growth plans in 2017!
Receive all our latest news and updates
Latest from the blog
29th October 2018
How to improve your employer branding
Why should people work for your company? What diff... Read more
Read all blog posts