Keep up to date /
Hidden Talent: The Classes of 2008-2012
Categories
Posted in Employers on Aug 19, 2013 by Richard Hayden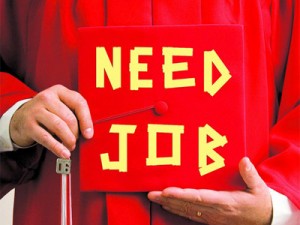 They don't get the same attention as the very newest university graduates. Many of the young people who graduated between 2008-2012 are still looking to land somewhere befitting of their education. And, yes, they are talented!  They grew up expecting to work hard, go to university and get a good job.
Unfortunately something unexpected happened along the way. The economy melted while these particular individuals were in school. Job offers were rescinded to many graduates in these classes. Internship promises disappeared. Some of them went to work and have been laid off multiple times. Their parents have been laid off too.
These university graduates ended up teaching in Thailand, waitressing in Milwaukee, going to Grad School in New York, joining the military, lifeguarding in Florida, and basically taking any kind of job they could find.  Many of them have been doing internships after graduation to get experience and a foot in your door.
The next time you are looking to hire a new graduate for a position, why not consider one of these graduates too? They are resourceful. They have had to create contingency plans and be flexible. They have had to find unique ways to get experience and opportunities.  The graduates are now competing against the 21013 crop and are still eager to work for you!
Written by
Sandra Long
Receive all our latest news and updates
Latest from the blog
2nd August 2022
Is your workplace benefits package working for you?
At a time when many sectors are not only still dea... Read more
Read all blog posts