Keep up to date /
How to keep new starters engaged from offer to induction
Categories
Posted in Employers, Policies & Procedures, Recruitment on Aug 30, 2020 by Keeley Edge
You've found the perfect candidate and you're ready to offer them the position, but what next? How will you ensure that you keep them engaged between accepting your offer and starting their induction?
In this article, we look at the steps you can take to ensure a fantastic onboarding experience for your new starters.
The offer
When you make the offer, be prepared for mixed reactions. While some candidates might show obvious delight and excitement at hearing the news, others may be more subdued.
It's not necessarily that they aren't happy; they may just be anxious about telling their current employer or nervous about change.
Whatever the reaction, it's important that you stay positive. Let the candidate know that you were impressed with what they had to offer and that you feel they would be an excellent fit for your team.
Let them know they are being offered the role and give them the key details, such as salary, benefits and job title.
They may want time to consider the offer, so be understanding and don't pressure them into a decision.
Follow up with a written offer, reiterating the key points and giving them a point of contact for any questions they may have.
Following up
Once the offer has been accepted, the candidate may have to give notice to their current employer. This can be daunting, so make sure you offer support. Arrange a follow-up call for after they have handed in their resignation.
They may receive a counter-offer from their existing employer, so be prepared for this. Remind them why they wanted to change roles and what you can offer that their current employer can't.
Even if they don't receive a counter-offer, they may still be feeling nervous about the change. It's likely there will be colleagues and elements of their old job that they will miss.
Reassure them. Make them excited about their new role and offer them the opportunity to come in and meet their new team if possible. Confirm their expected start date and ensure they know who they can contact if they have any questions.
New starter pack
Along with the necessary documents, such as contract of employment, send out a personalised note and some general information about your company.
Remember that during the transition from their old role to their new role, they will be talking to people about their career move. Make sure that they are saying lots of positive things about your company.
Ongoing communication
Depending on your new employee's situation, it might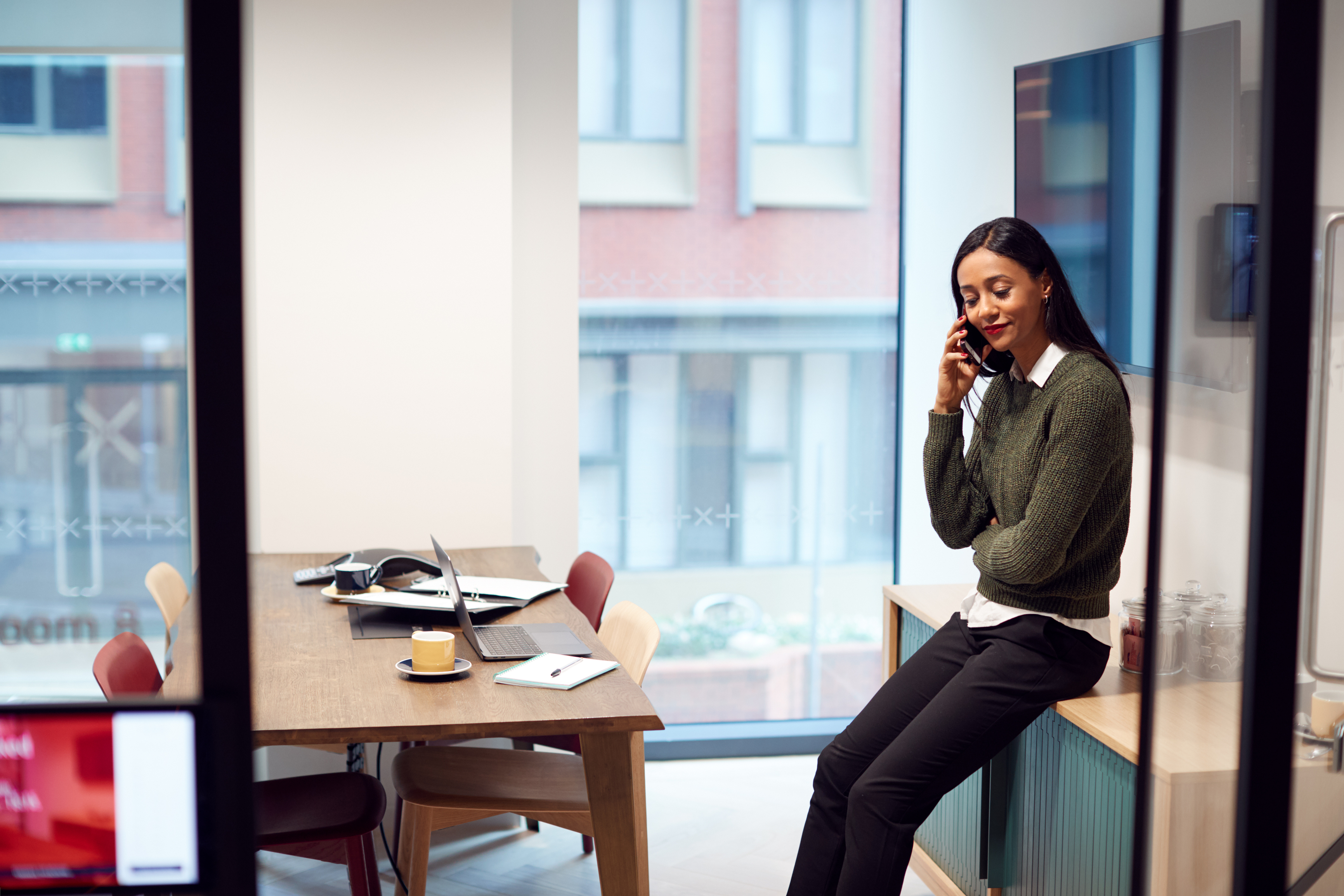 be several weeks before they can start their new role. Don't let communication dwindle during this time.
Send details of any important company updates and make them feel as though they are already part of the team. Give them a call every week or couple of weeks to keep them feeling excited and prepared for their new role. If they call or email you, make sure you respond quickly and answer any questions they may have.
Induction agenda
Preparation is key to ensuring your new employee gets off to a great start. Prior to their first day, put together an induction agenda and send it out to them so they know what to expect. This will help them feel more prepared.
Your induction agenda should cover at least the first two weeks and should include details of who they will be spending time with, regular check-ins with their line manager and any training sessions they will be attending. If the induction takes place across multiple locations, ensure the agenda includes details of where they need to be and who they should ask for.
If possible, arrange a team lunch during your new employee's first week so that they get to know everyone.
Getting prepared
Make sure that you have your new employee's workstation set up before they start and everything is prepared for their arrival. Activate their email account in advance and ensure that anything they need, such as mobile phone, laptop, key fobs and so on are ready.
Inform all the relevant departments that you are expecting a new starter, letting them know their name, start date and job role. Make sure the team is ready to welcome them on their first day and that anyone they will be meeting with has set aside time and prepared stuff to go through with them.
First impressions are important; you want your new employee to walk away from their first week feeling confident they have made the right decision about joining your company.
First day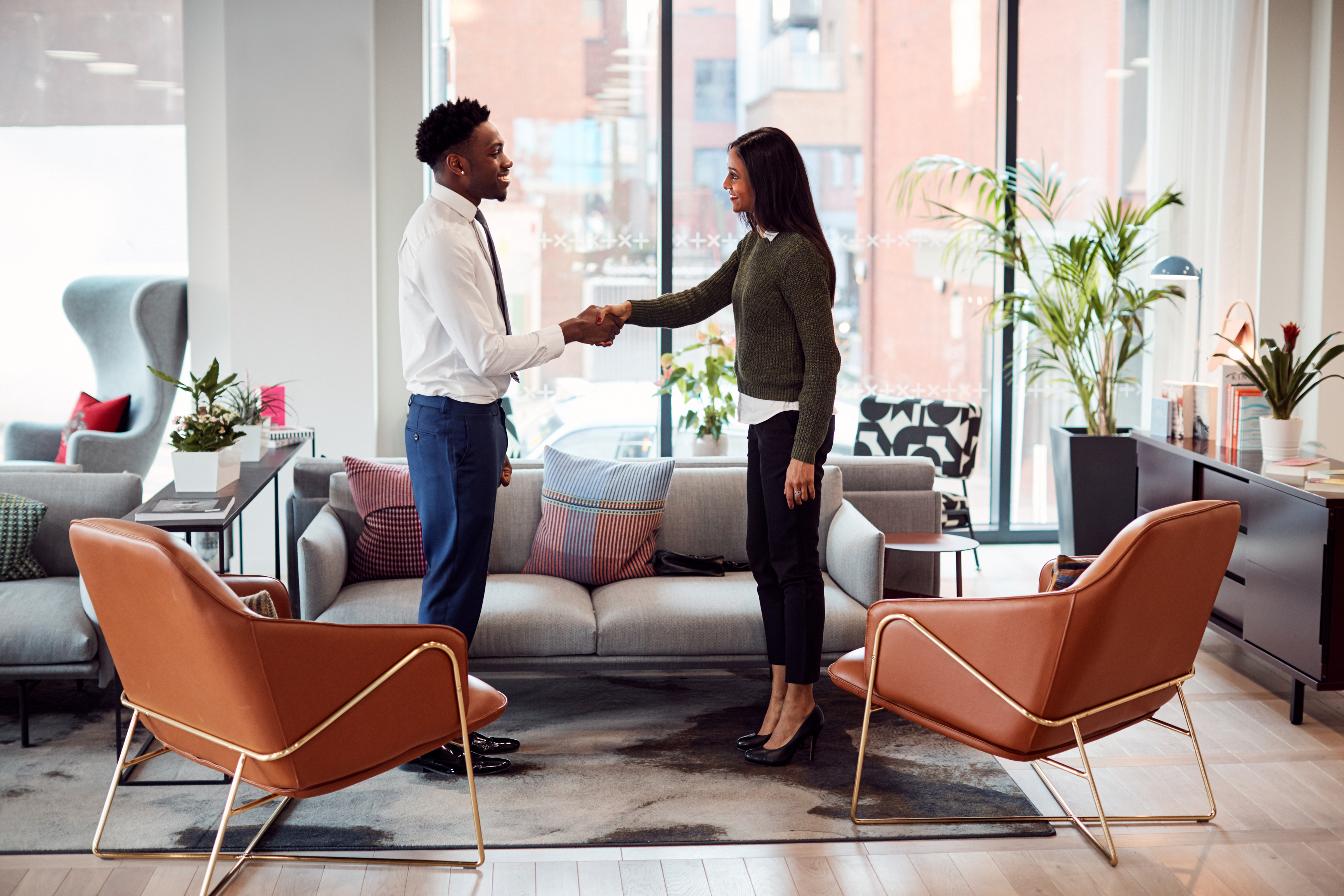 Invite your new employee to start a little later than usual on their first day. This gives you time to ensure everything is ready and takes the pressure off them having to commute during rush hour.
Make sure somebody is there to greet them when they arrive – if you have a reception, let the receptionist know you are expecting them.
Make your new employee feel as welcome as possible. You could even prepare a little welcome gift – for example, a branded coffee mug or water bottle and some biscuits.
Have their agenda printed out ready and take some time to go through it with them. It can also be a good idea to set them some small tasks to complete in their first week, so they feel like they are adding value straight away.
Bear in mind that if a candidate has been actively looking for jobs, then their CV may still be live on job sites. This means they may still be getting approached by recruiters. If their first week is a disaster, they may be tempted to continue attending interviews, and you could risk losing them if you don't engage them straight away.
About Key Appointments
At Key Appointments, we don't just find the best talent for our clients; we help our clients retain that talent.
If you need help with any aspect of your recruitment process, from setting the role parameters, right through to induction and beyond, we can help.
Get in touch with our friendly consultants to find out more about our excellent recruitment services.
Receive all our latest news and updates
Latest from the blog
7th September 2021
Keeping Your Cool While Recruiting
We all know how stressful it can be applying for a... Read more
Read all blog posts