Keep up to date /
Struggling to find employment? Try improving your employability!
Categories
Posted in Candidates on May 27, 2013 by Richard Hayden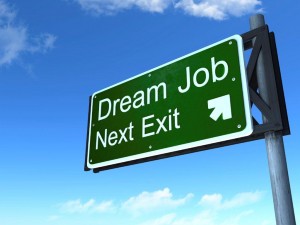 Research has revealed the importance of improving your employability, and how significantly this can improve chances of finding employment.  
Graduates who have focused on producing quality applications have seen an increase from 4% to 47% in the number of placements with major companies this year, according to research published by talent management firm, Alexander Mann Solutions (AMS).
So how exactly are you supposed to 'improve your employability'? Well aside from the minefield of websites with contradicting advice, the real secret is to just bear in mind what the employer is looking for, matching up your skills and experience and making sure you demonstrate that you tick all of their boxes in your CV.
Here are a few guidelines to help you stand out against the competition.
Is it the right job for you?
Really analyse your qualifications and past experience, only apply for jobs that you have the skills and experience for.
Only send out your CV for roles you believe you could actually do – don't waste time otherwise.
Read the job description carefully –'essentials' are not listed to be ignored – do you match the requirements?
If you know the company name of the role you are applying for then always research the company before applying.
Mastering the application
Your covering letter is important-make sure you have addressed it to the right person and for the right job.
Your personal statement should be tailored to show how you match elements of the job specification.
So many CVs have basic spelling errors – ask a friend to proof read your CV before sending it out.
A CV should be clear, concise and should most importantly include accurate employment dates – yes even months.
Make sure you include your full contact details at the top of your CV – make it easy to find for an employer!
The Interview  
Remember that first impressions really do count, make an effort with your appearance – wear a suit!
And finally - Be proactive –when you get knocked back be confident in your ability to find a new job and you will eventually!
Receive all our latest news and updates
Latest from the blog
2nd August 2022
Is your workplace benefits package working for you?
At a time when many sectors are not only still dea... Read more
Read all blog posts