Keep up to date /
The sun has got its job hat on, hire hire hire away!
Categories
Posted in Candidates, Employers on Jun 03, 2013 by Richard Hayden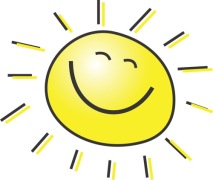 As the UK enjoyed the summer sun over the weekend, spare a thought for recruiters up and down the country, with over 25,000 summer jobs still to be filled, according to job search engine Adzuna.co.uk.
Adzunda, who collates jobs from thousands of websites, reported a 10% rise in jobs from this time last year.
Security and hospitality vacancies dominate the summer job market, while geographically speaking, London and the South-East is the place to be, with nearly 60% of summer jobs advertised there.
The five top events for employment this year, according to Adzuna, are:


Glastonbury,            with 34,000 staff


Found Festival         (17,700)


Epsom Derby            (12,000)


Reading Festival       (8,700)


Royal Ascot               (8,400)


Sporting events are also major opportunities – more than 7,000 staff work at the tennis championships at Wimbledon, and together the seasonal staff at Wimbledon, the tennis tournament at Queen's Club in West London and the cricket at Lord's will earn over £1m.
Receive all our latest news and updates
Latest from the blog
2nd August 2022
Is your workplace benefits package working for you?
At a time when many sectors are not only still dea... Read more
Read all blog posts