Keep up to date /
Top challenges for new hires during lockdown
Categories
Posted in Company Culture, Employers, Recruitment, Training & Development on Jun 03, 2020 by Keeley Edge
This month, we asked Hannah Woodruff from Omnizio to share her knowledge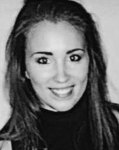 and expertise around hiring and onboarding new employees. Hannah's passion is to help companies not only diagnose core issues within their commercial process, but to provide training that helps achieve measurable improvements to key conversions.
Joining a new organisation can be very exciting, but at the same time it presents hidden challenges that we are subconsciously aware of at times. The lockdown period did not eliminate these challenges for new hires but rather enhanced or added to the level of anxiety new hires may feel. Most companies nowadays will have a fully established and tested induction plan and training schedule.
Some companies still find it difficult to align training resources with induction schedules, so compromises are usually made (i.e. training delayed till resource is available, even though the new hire has started their role). What the lockdown presented was a new challenge to Talent Management, and this is mainly around delivery of the induction or training.
The challenges I wanted to discuss in this blog was more introspective from the point of view of the new hire, rather than the business challenges. So what are some of these challenges that new hires have:
Lack of knowledge on the new process, systems and products

This challenge is not unique to the lockdown, but is rather enhanced by it. For a new hire, the value of catching up to peers is priceless, but the path to it can seem unknown without proper training and structure. Discussing timescales of expected knowledge base is critical during induction week, and allows the new hires to measure themselves effectively over time. Learning is a different process for all people, and how we absorb information and translate it has many variables. Consistent reinforcement of trained material becomes imperative, so that information "sticks" and makes sense. Technology allows us to absorb information better now, and there are many tools available to allow learners to retain information more effectively.

Creating new authentic bonds with work colleagues

This is probably the area that is most affected by the Lockdown. For a new hire, the value of time spent in communication with new peers is extremely valuable, not just from the point of extracting work related information, but to build on the priceless commodity of "trust". Continuing or even increasing the frequency of these team conversations via online tools is extremely vital for a new hire. Who I communicate with? About what? Styles of communication? All these insights are provided by ensuring that team meetings and 1-1s are not compromised due to the lockdown.

What is the overall health of the company

This is a question that post lockdown will be most in mind for a lot of new hires. The constant media bombardment of layoffs, companies going under, recession and overall job market will create the level of anxiety workers felt in the 2008 recession. Companies will become more conservative with cash flow, and that is natural post lockdown, but the overall health and the sustainability of the company should be discussed as openly as possible with all employees, not just new hires. This eliminates negative chatter and counterproductive anxiety, and by setting clear expectations, companies can create an environment of a collective common goal or objective.

The Probation Period Dilemma

Probationary periods are essential to allow both employee and employer to test the theory of role and new hire fit. The side effects of probationary periods is that the new hire typically ends up in a "I have to prove myself within X months" behaviour. Unfortunately this behaviour may discourage constructive feedback, and create an appeasement culture. The companies that have tackled this really well, are those that encourage assertive feedback and obtain true value from 1-1 sessions. Expectations should be transparent and clarified for all new hires, but regular feedback is essential to achieve not only the best results but to build on trust with the new hires.
There are many other new challenges that all of us, not just new hires will face in the post lockdown world. It's how we communicate with each other, that will allow us to understand these challenges better and find more effective solutions.
Omnizio are a sales and management training provider who use technology to help reinforce the learning and measure return on investment. Omnizio stand out from the crowd of training providers as we only build your training modules after extensive review of the business which ensures a truly bespoke training delivery. This bespoke offering packaged with a tool to measure results inspires growth across business sectors. Sales training has to make sense in real-world applications otherwise it remains generic and too theoretical. are a sales and management training provider who use technology to help reinforce the learning and measure return on investment.
If you would like an introduction to Hannah and the team at Omnizio, please let us know and we will happily introduce you. You can also read further insights and look out for webinars at - https://omnizio.co.uk/insights
Working with Key Appointments
At Key Appointments, we understand how important it is to attract candidates with the right skills and attitude. With over a decade of experience in recruitment, we're experts at matching the right people to the right companies, based not just on skill, but on shared values and attitude too.
If you have a recruitment need you'd like to discuss, get in touch with one of our experienced consultants.
Receive all our latest news and updates
Latest from the blog
1st October 2020
How to support new and existing employees in a COVID world
There's no denying that the 2020 pandemic has turn... Read more
Read all blog posts