Keep up to date /
What do Employees Really Want?
Categories
Posted in Employers on Nov 06, 2012 by Rejuvenate Productions
Being a good manager is a juggling act. Everyone loves you when it comes to that time of year to review salaries and consider promotions but when difficult decisions have to be made a good manager truly steps up to the plate.
Employees understand that there are highs and lows in business and they want to support you; but employees want and need boundaries to perform at their best. They want to know where they stand and that you will act fairly when decisions have to be made whether they be good or bad.
Top Tips
1 – What is my role, what do you want me to do and what are the rules?
Micromanaging is a no, no. Give clear direction and set defined parameters for them to work within.
2 – Discipline appropriately
If an employee is not pulling their weight and others feel as though they are carrying them it breeds resentment. Discipline fairly if work is unacceptable or inappropriate.
3 – Excite me
Employees want to be engaged, give them a reason to want to get behind you. They want to be excited about new products, company achievements, new accounts, new ideas etc. Keep them in the loop, let them know that the company is always looking to evolve and that new opportunities are never far away.
4 – Praise me
Don't forget to praise them. If you fail to recognise your employees strengths and spend more time focusing on weaknesses you will de-motivate and strip them of confidence.
5 – Don't scare me
Consistency and fairness are essential to building respect and trust with your employees. Loosing your temper or reacting badly to disappointing news will discourage them from being honest with you and cause more of a headache in the long run.
6 – Impress me
Leaders gain respect and trust from their employees in a variety of ways. Whether you lead by example, are bold and courageous or are creative and smart. You need to be flexible and offer that little bit of something that the situation is missing to create a dynamic work environment.
7 – Autonomy
Build trust and engage your staff by giving them opportunities to shine.
8 – Set me up to win
Every employee has strengths and weaknesses, choose the appropriate person for the job. Give them the support they need and set realistic goals. No-one wants to fail but if they feel that the task is insurmountable confidence is lost and a lack of motivation will set in.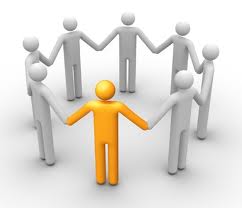 The key to being a great manger is to be able to read the situation and act appropraitley and fairly. Flexibility in your approach will distinguish you as a key player and an oustanding leader.
Receive all our latest news and updates
Latest from the blog
29th October 2018
How to improve your employer branding
Why should people work for your company? What diff... Read more
Read all blog posts