Keep up to date /
Will working from home become the new norm?
Categories
Posted in Company Culture, Employers, Policies & Procedures on Apr 09, 2020 by Keeley Edge
Remote working has been a hot topic over the past few years and with the current coronavirus pandemic, it looks like many businesses have now had no choice but to look for ways in how employees can work from home.
So what happens when this is over, will you return to the norm of office working 100% of the time or will you find that having a remote working policy could really work for you and the family lives of your employees? Will you find that having employees work from home some of the time, could actually increase productivity? In our blog "What do today's workforce want from an employer", flexible working was one of the key things that employees desire.
We asked our colleagues at Athena HR to look at the "working from home" situation in a bit more detail.
Working from Home – The New Norm?
Over the past few weeks, many businesses have had to scramble to put in place, working from home polices to be in line with the governments' advice around Covid-19. Many companies are having to let employees work from home for the very first time. However, we predict that flexible working policies put in place now may be here to stay.
Businesses who have been reluctant to implement flexible and remote working will now find themselves forced into accepting working from home policies in order to survive.
Through this experience, businesses will have had to set up systems and technology to allow their employees to work for home and this will highlight the advantages of these working from home polices. These will become the new normal once the restrictions are lifted.
Flexibility for both Employer and Employee
Businesses can structure flexible work options in a way that makes sense for their business whether that means certain employees can work from home on a designated day each week, all employees can work remotely all the time, or somewhere in between. With so many benefits of working from home, it's worth consideration as an employee benefit.
Reduced Overheads
Some employers want their employees to work from home because they don't have to build large offices to accommodate them and this significantly reduces their overhead costs. Moreover, with the availability of online communication systems like Zoom, managers can get in touch with employees located in any part of the world using conference calls and video chats.
IT Systems
Change in the work place can be challenging, the key is having the right IT systems in place, so the business doesn't suffer and the change goes as smoothly as possible. One of the very first things you'll need to do is make sure that your business data is secure by ensuring any devices that are to be used remotely are protected by antivirus and antimalware software – and that includes smartphones too. Moving all your documents and files to enable remote collaboration is also a good idea.
You can address a number of concerns by implementing procedures that deal with managing remote workers. Now is a good time for business to put these good practices in place.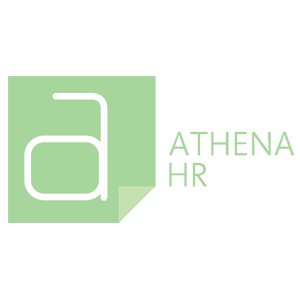 Athena HR work with businesses to keep them compliant, current and reassured that their exposure to risk is minimised. This may be for employee interviews, inductions, staff performance meetings, discipline and grievance meetings or any day-to-day employment matter.
Athena HR provide bespoke documents and easy to complete forms, all personalised to your business. They also provide behind the scenes coaching for Business Leaders, Line Managers, Supervisors, Team Leaders and Directors to support them with complex employment issues or difficult employee meetings.
If you are looking to work with a supportive HR company who can help you with work from home policies and much more, let us know and we will introduce you to Denise Jennings or Kamal Kaur who we work very closely with at Key Appointments.
Receive all our latest news and updates
Latest from the blog
7th September 2021
Keeping Your Cool While Recruiting
We all know how stressful it can be applying for a... Read more
Read all blog posts