Keep up to date /
Food and grocery businesses unite to tackle youth unemployment
Categories
Posted in Candidates on Jul 23, 2013 by Richard Hayden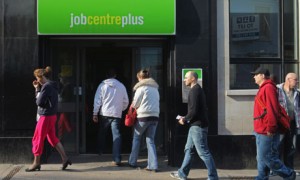 More than 100 companies in the food and grocery industry are supporting a drive to tackle youth unemployment. The Institute of Grocery Distribution (IGD) initiative, Feeding Britain's Future, has pledged 12,000 pre-employment training places for young unemployed people at 1,000 locations in the UK this September.
Companies already signed up include Nestle, Mondelez, Coca-Cola Enterprises, Tesco and Morrisons. Skills minister Matthew Hancock said employers in the industry need to work together to tackle youth unemployment at the event launch yesterday in Westminster. "We can't have youth unemployment as high as it is today and the skills shortages we see without preparing young people to take these jobs," he said. "It's our job and our responsibility to make sure young people have the chance, skills and experience to take on these jobs as they are created. Job creation is happening, so we've got to make sure young people are ready to seize the opportunity." Feeding Britain's Future will offer young people work experience, training in CV writing, interviewing and presenting, giving young people valuable experience and confidence to apply for jobs.
Here are our Key Tips for School Leavers looking for employment:
Tip1 The early bird catches the worm – be early with your applications every time. You will look keen and focused
Tip2 In an interview convince the interviewer that you can add real value to their business from the start
Tip3 Keep up to date with current trends in the newspaper – you may hear of companies with exciting growth plans.
Tip4 Tell your friends and family what you would like to do and let them help in your job search – every little helps
Tip5 Be brave – sit down, write down your strengths and weaknesses and figure out how to sell yourself to an employer
Tip6 Dress to impress. Smart clothes, brushed hair, shined shoes. Your personal appearance can say a lot about a person
Tip7 Be willing to learn and make sure you express your desire to develop to prospective employees
Tip8 If you get offered an interview –prepare, prepare, prepare! Don't let the opportunity go simply by being unprepared
Tip9 Be proud of your achievements but think carefully how they can add value or relate to a business
Tip10 Ask for feedback – be prepared for honesty and willing to take the feedback on board to help you improve for next time
Receive all our latest news and updates
Latest from the blog
2nd August 2022
Is your workplace benefits package working for you?
At a time when many sectors are not only still dea... Read more
Read all blog posts