Keep up to date /
How to improve your employer branding
Categories
Posted in Employers on Oct 29, 2018 by Keeley Edge
Too many companies believe there is an abundance of talented people waiting to tear down the doors when a job opportunity arises, but this just isn't the case. People want to work for companies where they feel valued, where they will be able to reach their potential and where they will get job satisfaction.
Candidates now spend more time researching potential employers. Rather than simply applying for a job, they will visit the company website, check out social media pages and use websites such as Glassdoor to decide if they want to work for an organisation.
Companies who want to attract the best talent have to stand out from the crowd and offer more than just a good salary. Research shows that companies who invest in the candidate journey and employer branding are filling positions quicker, with better talent and at a lower cost.
If you're not putting out the right message about working for your organisation, you won't attract the best talent.
What is employer branding?
In the simplest terms, employer branding is your reputation as a place to work; it's the thing that makes you stand out as an employer. Why should people work for your company? What differentiates you from other employers?
Employer branding focuses on the attraction, engagement and retention of high-calibre employees. The more effective your employer branding, the higher quality candidates you'll attract, and the more engaged your employees will be. Companies with strong employee engagement see improved retention, reduced absenteeism and better results.
How can you improve your employer branding?
There are several ways you can improve your employer branding and attract a better pool of candidates. You won't be able to control everything that is said about working for your company, but there are some things you can influence.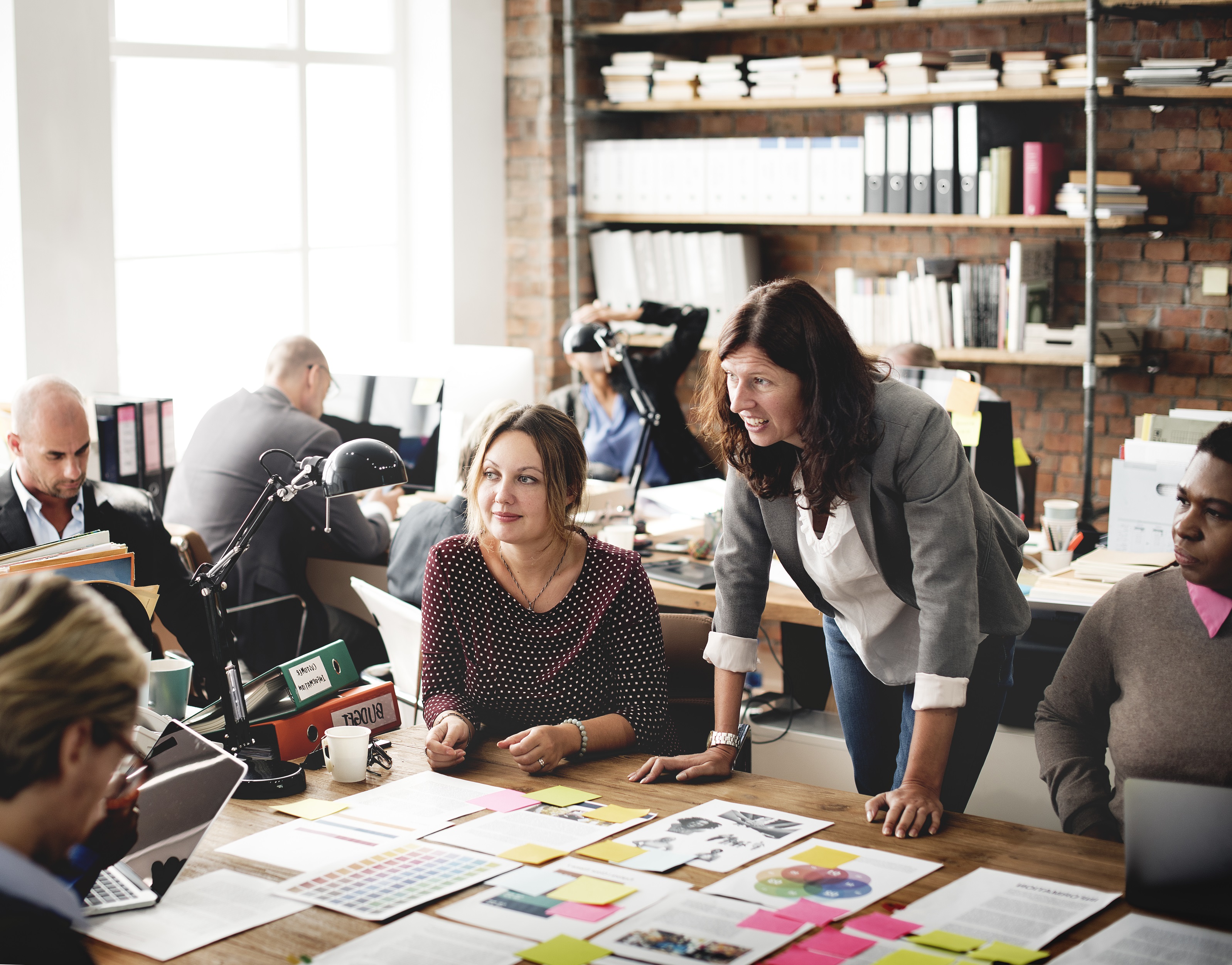 EVP (Employee Value Proposition)
In the same way that having a unique selling proposition helps you attract the right customers, having an employee value proposition (EVP) helps you attract the right employees.
Your EVP is what makes you unique. It's about more than just salary and benefits; it's about employee recognition, development and growth.
Things you might include in your EVP are relocation services, career progression opportunities, training programmes, CSR opportunities, company values and recognition schemes.
Think about what you offer employees and build an EVP that appeals to the candidates you want to attract.
Website
Your website should include a recruitment page which outlines your EVP and explains your company values. You might want to include profiles of current employees and give an insight into what it's like to work for your organisation.
If you don't have a dedicated recruitment page, then you should at least have a mission, vision and values page where candidates can see what type of organisation you are. Being clear about your company ethos helps you attract candidates with the right values.
Content and social media
Candidates will research your company before they apply. Show them what type of company you are through the content you share and the things you post on social media. Some things you might mention on social media include:
Team building days
Company events
CSR activities
Charity fundraisers
Team socials
Employee recognition
Employee awards
Promotions
New employees
Company awards
As well as using your company social media pages, ask employees to write reviews on Glassdoor and share stories about their progression with your company. It's great telling potential candidates how good you are as a company but having employees who confirm it will add to your credibility.
You can also ask employees to create content, such as "A day in the life of..." blog posts or video interviews about their role within your company. Whenever you are recruiting, you can re-share content like this on your social media pages, so any interested candidates get a good insight into your organisation.
Job descriptions
Make sure your job descriptions don't just list all the things you expect from an employee. Explain a little about your company vision and how the successful candidate will fit into it. Talk about the values you are looking for not just the skills and qualifications. Mention opportunities for development or progression. Create a job description that sets you apart from other employers in your industry.
Application process
Many companies have over-complicated application processes with too many questions or unnecessarily specific questions. Some people believe this weeds out the time-wasters and means you only receive applications from serious candidates. In reality, you'll also lose good candidates who are put off by the lengthy application process and being made to jump through hoops. The best way to decide if your application form is too long or complex is to complete it yourself. If you give up before completing it, then that's a sure sign that candidates will too.
Interviews and feedback
Give candidates a good experience at every stage of the recruitment process. If you book a telephone interview, then call the candidate at the arranged time. Calling late will make them feel like you don't value their time. Never make candidates feel like you are doing them a favour by interviewing them and always follow up, even if they weren't successful. They may request feedback, and you should be prepared to offer this. If a candidate has a bad experience with your company at any stage, they might share this on employer review sites such as Glassdoor. This could damage your employer brand and put others off applying in the future.
Onboarding
The time between making a job offer and the candidate start date is extremely important. Your new employees are making a big transition, the last weeks in a job can be stressful and starting a new role is daunting. Ensure that you communicate throughout and make employees feel valued from the moment the job offer is made. Their current employer may try and convince them to stay, and if you aren't making them excited about their new role, you could lose them.
Invest time into the induction and initial training to ensure a positive experience. The first few weeks are a crucial time as the employee is still learning about the company culture, their new colleagues and the role itself. They may still be getting approached by recruiters during their first few months, and if they aren't settling in, they may be tempted to look for something else. You need to build relationships and integrate new employees effectively if you want to retain talent.
Policies and processes
Having effective policies and processes in place for recruitment, HR, training, development, promotion and performance management will help you ensure smoother inductions and better retention. A fair workplace, transparent processes and clear expectations ensure a happier workforce.
How Key Appointments can help
At Key Appointments, we understand the importance of strong, effective employer branding. We can help you improve your employer brand through advice, training and support. We also work with trusted partners who can support you with your HR, onboarding, induction and training programmes, and employee engagement and development.
If you'd like to find out more about how we can help you attract and retain talented employees, we'd love to hear from you. Contact our friendly team who will be happy to discuss your recruitment needs.
Receive all our latest news and updates
Latest from the blog
11th September 2019
Meet our Team: Melissa Stewart
As part of our ten-year anniversary celebrations,... Read more
Read all blog posts