Keep up to date /
Preparing for Interview Success
Categories
Posted in Candidates on Mar 02, 2018 by Keeley Edge
If you've been applying for new jobs or have your CV available for recruiters to view on the online recruitment sites, hopefully the next step will be for you to start attending interviews.
As soon as you make the decision to start looking for a new position, be prepared for telephone calls from recruiters and potential opportunities. Remember to check your emails regularly and have your voicemail activated with an appropriate message to make sure that you don't miss out on any opportunities.
When it comes to the recruitment process, every employer and recruiter will have a different way and style. By being as prepared as possible for every possible situation will increase your chances of success.
Types of interview
Telephone – Recruitment companies will use this method in the first instance however more and more employers are also adopting an initial telephone interview to eliminate unsuitable candidates. Successful applicants are usually then invited to a face-to-face interview or an assessment centre. Telephone interviews usually last for around 30 minutes.
Video - An alternative to the traditional telephone interview, some organisations, particularly those recruiting in sales, media and marketing, will screen candidates via Skype, FaceTime or YouTube. Video interviews usually last for around 30 minutes.
Face-to-face - The most common type of interview, face-to-face encounters can take place with either one interviewer or, more commonly, a panel. In some rare cases, you may interview alongside other candidates and questioning can either be strengths-based or competency-based. Face-to-face interviews usually last for between one and two hours.
Assessment centres - Used primarily by large graduate employers to compare the performance of several candidates in a range of situations, assessment centres typically involve tasks such as presentations, group work, written tests and in-tray exercises. They usually last for one full working day.
Before the interview
Regardless of the type of interview you're preparing for, doing plenty of research and planning is key. Generally, you should:
Consider how you'll explain problematic aspects of your career, such as gaps in your work history.
Identify the skills, interests and experiences that the organisation is looking for by looking at its website and social media channels.
Plan your journey in advance, aiming to arrive ten minutes before your interview is scheduled and ideally completing a 'dry run' beforehand.
Prepare answers to common interview questions, as well as your own questions to ask at the interview.
Find out about the people who'll interview you.
Research the issues, trends and opportunities affecting the organisation and the wider job sector.
On the night before your interview, avoid alcohol, prepare your outfit and get plenty of sleep.
On the morning of your interview, eat a healthy breakfast and don't consume too much caffeine. You can combat nerves by exercising - if you have time, of course - as this creates feelings of wellbeing.
What to take
A pen and notepad
Photo ID (e.g. your passport or driving licence)
The job description and person specification
Your CV, application form and interview invitation


What to wear to an interview
The typical interview dress code is usually fairly straightforward. For men: a dark suit and tie combination is the safest option. However, things are slightly more open for women. You could wear a dress, trouser suit, or a skirt and blouse; black, navy or grey are the safest colours.
You should also:
Avoid wearing too much jewellery or make-up
Cut and clean your fingernails
Ensure that any briefcase or handbag you take is smart
Polish your shoes
Tidily arrange your hair
Use aftershave or perfume sparingly
Wash and iron your outfit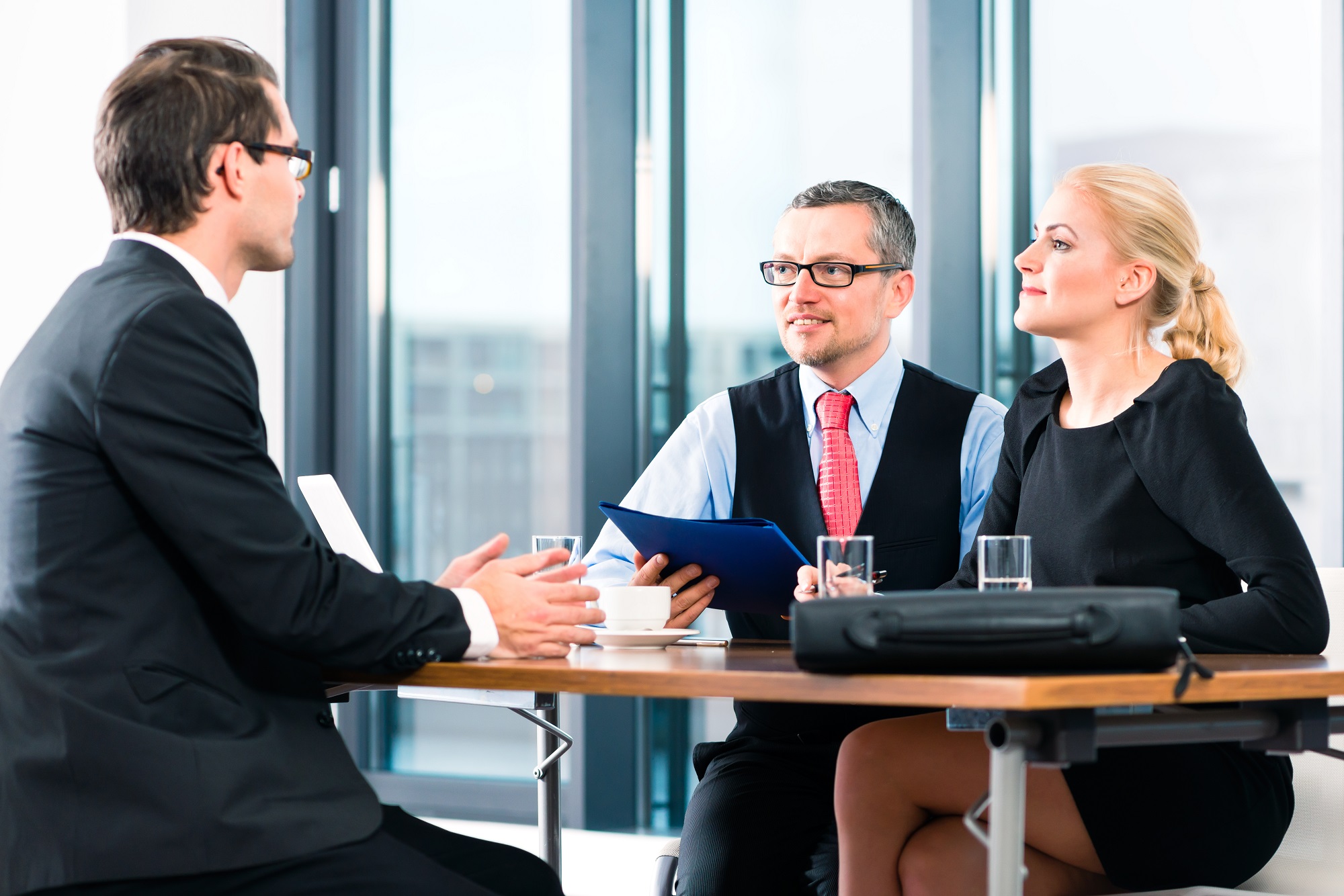 4 ways to make a good impression
Positivity
Be well-mannered with any staff you meet before or after the interview and, if you're feeling particularly nervous, remind yourself that the very worst thing that could happen is you simply not getting the job. During the interview, avoid talking about any personal problems unless completely necessary, and never badmouth your previous employers.
Body language
Give a firm handshake to your interviewer(s) before and after the session. Once you're seated, sit naturally without slouching in your chair or leaning on the desk. Throughout the interview, remember to smile frequently and retain eye contact.
Clarity
Answer all questions clearly and concisely, evidencing your most relevant skills, experiences and achievements. It's perfectly acceptable to pause before answering a difficult question to give yourself thinking time, or asking for clarification if, at first, you're unsure what the question means. When answering, don't speak too quickly.
Enthusiasm
It's important that you allow your personality to shine throughout, as well as ask thought-provoking questions at appropriate moments. Both of these strategies will demonstrate that you're genuinely interested in the role and listening closely to the interviewer.
Good luck with any upcoming interviews and check out our blog for further tips and advice to help you in your career.
Receive all our latest news and updates
Latest from the blog
16th October 2018
Saying it by email: tips for effective written communication
How many times have you misinterpreted an email, t... Read more
Read all blog posts