Keep up to date /
So you think you're prepared for that interview? Take a look at these unusual interview questions
Categories
Posted in Candidates on Jun 10, 2013 by Richard Hayden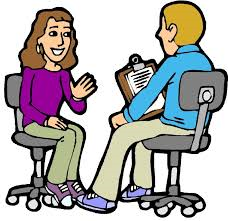 Glassdoor, the online jobs and careers community  has produced a list of 25 of the toughest and most unusual questions asked by companies at interview.  Their website features 350,000 interview questions and details about hiring processes shared by candidates around the world. The full archive, searchable by job type and employer, is available online. The questions range from the disarmingly practical (number six) to the creative (numbers eight and 14 in particular), via a number of other variables in between. Do you have any other interesting examples to share? What would you respond to these?
Full list follows:
1."If you were to win £1m what would you do with the money?" – asked at PwC to an associate candidate
2."What do you think is the most useful function in Excel?" – asked at FirstGroup to a business analyst candidate
3."What makes you happy about work on a Friday evening?" – asked at Tesco to an international deployment manager candidate
4."How do you fit a giraffe in a fridge?" – asked at UBS to a sales trading candidate
5."What is it about this job you would least look forward to?" – asked at BP to a category manager candidate
6."If you were the head of Barclays Corporate, what would your strategy be with the recent European Crisis?" – asked at Barclays to a risk candidate
7."If your friend was seriously injured and you had to get him to a hospital, would you speed and go through a red light?" – asked at Barlow Lyde & Gilbert to a trainee solicitor candidate
8."Would you rather fight a horse-sized duck or 100 duck-sized horses?" – asked at BHP Billiton to a dry bulk marketer candidate
9."Tell me about a time when you failed at something." – asked at Lloyds Banking Group to an analyst candidate
10."What are the three words that your parents would describe you with?" – asked at YO! Sushi to a team member candidate
11."What have you done in the past to get out of a tricky situation?" – asked at Virgin Atlantic Airways to a CSA candidate
12."Why is 99% not good enough?" – asked at Parcelforce Worldwide to a delivery & collection manager candidate
13."How many ways can you get a needle out of a haystack?" – asked at Macquarie Bank to a senior Java developer candidate
14."How would you explain Facebook to your Grandma?" – asked at Huddle to a sales executive candidate
15."If you entered into a room full of people with different interests, what would you do?" – asked at Ernst & Young to an actuarial analyst candidate
16."What do you mean by 'leadership'?" – asked at Moody's to a marketing strategist candidate
17."By what criteria do you judge your own performance?" – asked at Gatwick Airport to a project manager candidate
18."Which football team do you support?" – asked at Sky to a reporting analyst candidate
19."What is the main thing that gets you out of bed each morning?" – asked at Everything Everywhere to a customer advisor candidate
20."Describe the hardest decision you have faced in the past 12 months." – asked at Accenture to a software developer candidate
21."Who is your biggest hero?" – asked at De La Rue to a procurement candidate
22."Give me an example of your extreme levels of tenacity." – asked at ALDI to a store manager candidate
23."In a fight between a lion and a tiger, who would win & why?" – asked at Capco to an associate consultant candidate
24."How would your delegates describe you?" – asked at Harvey Nichols to a learning & development manager candidate.
25."Do you think the quality of our menswear products are as high as our home department products?" – asked at Marks & Spencer to a technologist candidate
Receive all our latest news and updates
Latest from the blog
2nd August 2022
Is your workplace benefits package working for you?
At a time when many sectors are not only still dea... Read more
Read all blog posts