Keep up to date /
Starting salaries for permanent roles continue to rise
Categories
Posted in Candidates, Employers on Jan 14, 2015 by Richard Hayden
Almost a quarter (24%) of employers surveyed in the Report on Jobs said they were now awarding higher salaries for permanent positions than in November 2014, compared to just 2% who were paying lower salaries.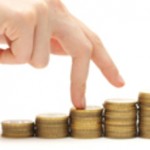 Employers who took part in the survey also reported a decrease in candidate availability, and highlighted skills shortages in several areas, including HR, legal and project management.
REC chief executive Kevin Green said the recruitment market is looking strong as we enter 2015, but warned the general election could result in uncertainty.
"The prospect of increased government intervention in the labour market, as promised by the left, questions around Britain's position in the EU that are being posed by the right, and the potential for protracted negotiations around a hung parliament come May, could affect business confidence and hence future hiring," Green said.
Senior finance professionals are also more likely to offer sign-on bonuses to attract top talent compared to this time last year.
Phil Sheridan, UK managing director of Robert Half, warned that counter-offers are not an effective long-term strategy to retain staff.
"In order to keep their best employees, companies need to ensure that they are paying competitively with an appropriate salary and bonus structure," he said.
"Companies will also do well to focus on initiatives that support work-life balance, such as remote and flexible working, as they become increasingly important to employees
Register your CV with Key Appointments
At Key Appointments we work with companies and organisations in different ways, enabling us to open doors across a range of sectors. As a candidate being represented by Key Appointments, you can expect that we will listen to what you want and develop a thorough understanding of your experience, skills, needs and goals. As experts in our field, we are highly skilled in matching the right opportunity to the right individual and we guarantee to only present you with the career opportunities that are right for you. Finally, we will guide you through the recruitment process, providing advice and support to help you to secure your dream job.
Register your CV
here
See more at: http://www.hrmagazine.co.uk/hro/news/1149013/starting-salaries-permanent-roles-continue-rise#sthash.ICSm29dQ.dpuf
Receive all our latest news and updates
Latest from the blog
2nd August 2022
Is your workplace benefits package working for you?
At a time when many sectors are not only still dea... Read more
Read all blog posts