Keep up to date /
Top Tips for Managing Staff Remotely
Categories
Posted in Company Culture, Training & Development, Workplace Wellbeing on Jun 12, 2021 by Keeley Edge
During the pandemic, remote working became the only way for many businesses to stay open and for staff to retain their jobs. But what was initially introduced as a temporary solution has quickly become the new normal, with employers and employees alike recognising the benefits.
However, remote working has also brought challenges, including how to manage staff efficiently. Supervision, access to information, new technology and mental health are all areas of concern.
Thankfully, there are many ways managers can ensure their staff are supported while working remotely. Let's look at three of the key ideas that managers can implement: practical provisions, prioritising communication, and promoting wellbeing.
Practical Provisions

When it comes to working from home, providing staff with the appropriate hardware, software, knowledge and support is vital for ensuring they can continue in their roles and feel part of the wider organisation. Recognising that the real and virtual worlds are very different is important and not everyone will feel comfortable with the transition, so ongoing training should be prioritised.
Variety is also crucial to maintaining communication, encouraging cooperation, and increasing motivation. Managers need to schedule regular interactions, both one-to-one and within teams, and to think beyond emails and calls. Arrange video conferences, use chat boxes, collaborate on shared documents in real time, and include social 'coffee break' sessions.
Prioritising Communication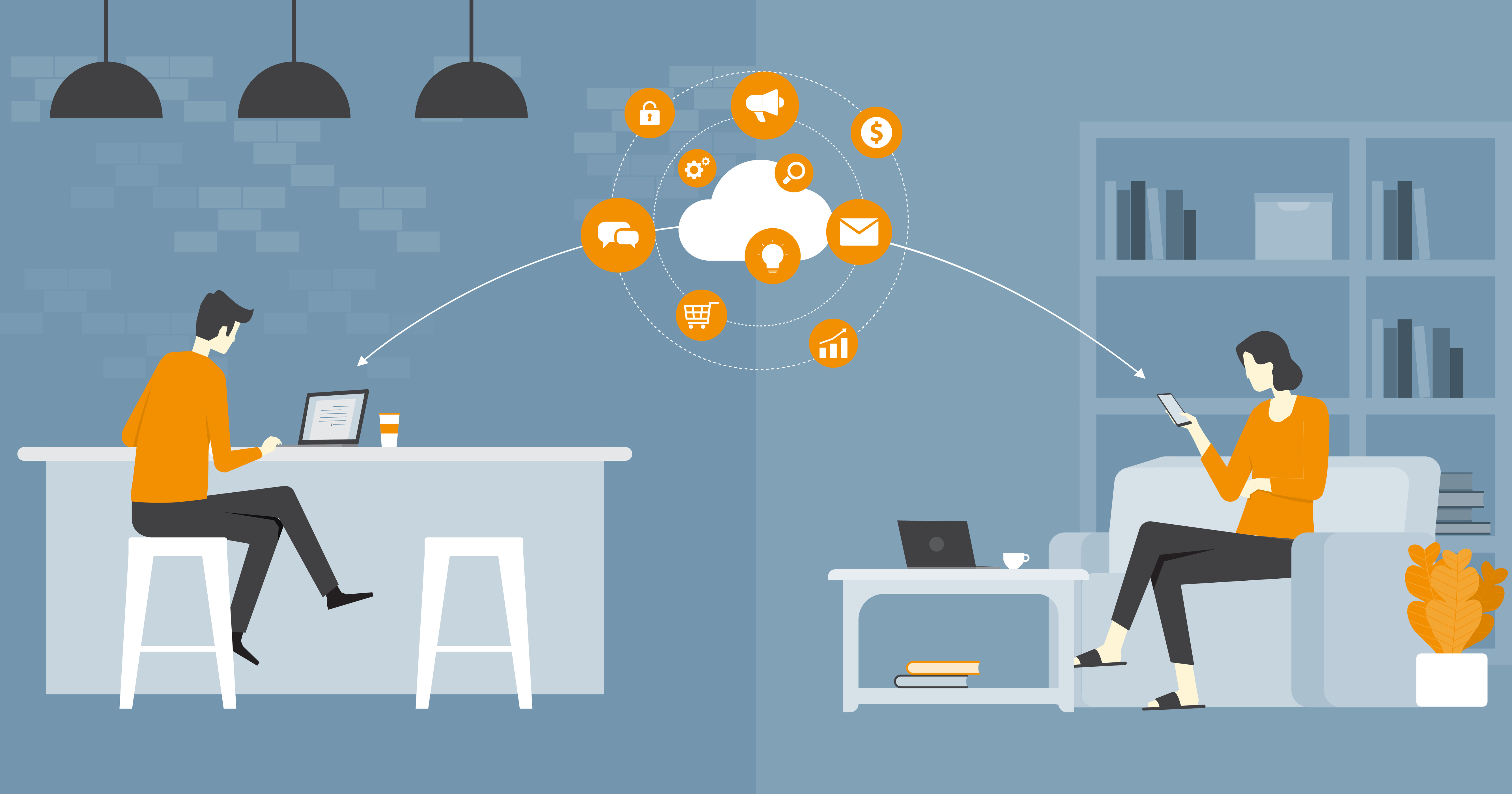 While technology makes it easier for managers to contact their remote workers, it doesn't always mean that communication is effective, consistent or supportive. Without the ease of conversation that comes with sharing an office space, managers need to continually create opportunities for their staff to share information, ideas and encouragement.
Communication should include defining objectives with a focus on individual responsibilities and shared goals as part of every dialogue. Managers should make use of digital tools so that staff can raise questions, suggestions and successes. Providing recognition and praise will not only improve morale but also demonstrate best practice when it comes to remote working behaviour.
Promoting Wellbeing
For many managers, providing emotional support to staff may not have been high on their list of priorities. However, the pandemic has prompted a greater understanding of wellbeing and how it can affect productivity in the workplace, particularly when working remotely. Managers need to create opportunities for staff to express their feelings in a safe and supportive digital space.
Loneliness is one of the most common concerns for employees working from home, so managers should find ways to help staff feel connected, whether with regular informal video chats, a private social media channel for sharing fun content, or sending care parcels in the post. Showing an understanding of work-related stress should be offset with expressions of confidence and pride.
For further advice on remote working and managing staff, get in touch with us at Key Appointments – our friendly team are here to help. Call 0844 504 4666 or email info@key-appointments.co.uk.
Receive all our latest news and updates
Latest from the blog
6th May 2022
A 3-step guide to looking after your employees' mental health
Stress, anxiety, insomnia, loneliness, depression.... Read more
Read all blog posts